Home > Products Directory > Fibreglass Boats > Explorer Fisherman Series
Explorer Fisherman Series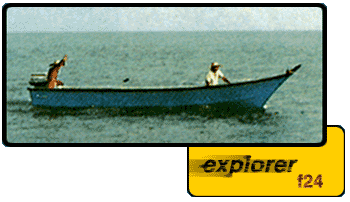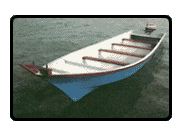 Just what a fisherman needs. Due to new technology, we have designed a heavy-duty safe boat to counter rough sea and weather. Ask for our 22 footer or 24 footer to give you more value for your money.

EXPLORER F 24
SPECIFICATIONS

Length:

7.3m

Width:

1.8m

Approx Weight:

420 kgs

Recommended Horse Power:

15Hp to 55Hp

Capacity:

6 to 8 persons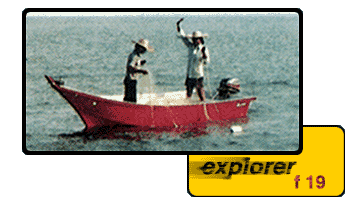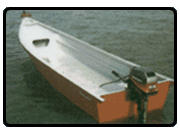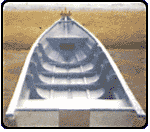 (Ribbed-Type also available)
The advance-design hull with reserved Chine produces a smooth, stable ride in rough or choppy waters. This also gives a better speed and fuel economy.


EXPLORER F 19
SPECIFICATIONS

Length:

5.8m

Width:

1.5m

Approx Weight:

170 kgs

Recommended Horse Power:

8Hp to 40Hp

Capacity:

6 persons

STANDARD FEATURES

Wooden Anchor Stopper

1 set

Fibreglass Seat at Stern

1 pc

Fibreglass Oar Lock

1 set

Drain Plug

1 pc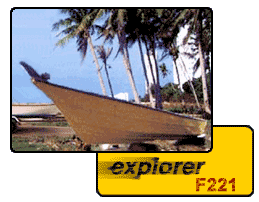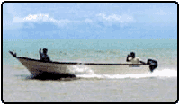 The Explorer 221 with the same chracteristics as the Explorer 248 is offered as a shorter variant. Optional hull color and deck plans available for this production boat.
EXPLORER F 221
SPECIFICATIONS

Length Overall (LOA):

23ft

Length Waterline (LWL):

~18ft 10in

Beam Molded (B):

5ft 7in

Depth (D):

3ft 4in

Draft (T):

~8in

Transom Height:

1' 18"

Dry Weight (W):

~260kg

Recommended Power:

15hp-40hp
OBM

Capacity:

7 persons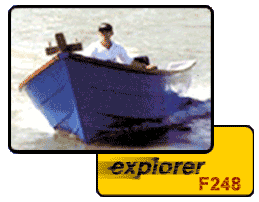 The Explorer F248 brings together the pratical demands of high freeboard with extra side chine lines to keep the boat dry in chops while her relatively flat dead rise and run out angles provide speeds over 25knots with remarkable stability.
The wet interior is minimized extremely due to the integration of a new keel design which reduces the keel depth by rising the rake length and maximizing its Vee taper to the keel. This also provides a more cushioned ride as well as platform while not in motion.
The Explorer F248 interior is a modernized design using fully FRP transverse ribs with bracket for optional removable floorboard, a solid centre keel and reinforced longitudinal in the high impact areas. The boat has quick planning hull designed for exellent handling used with any Outboard Motor including new 4-Stroke models.

EXPLORER F 248
SPECIFICATIONS

Length Overall (LOA):

25ft 6in

Length Waterline (LWL):

~21ft

Beam Molded (B):

5ft 7in

Depth (D):

3ft 4in

Draft (T):

~8in

Transom Height:

1' 18"

Dry Weight (W):

~320kg

Recommended Power:

15hp-40hp
OBM

Capacity:

8 persons